ARO air line regulators provide consistent controlled air pressure up to 49 scfm for 1/8" and 1/4" ports for pneumatic equipment connected to an air system. All ARO-Flo's regulators are offered with a standard adjustment range of 0-140 psig (0-9.6 barg). Springs can be easily substituted or converted to fit a wide range of requirements. Non-relieving regulators are additionally offered for applications where venting of downstream over pressure is unwanted.
1/8" & 1/4" sizes
0-30, 0-60, and 0-140 psi spring options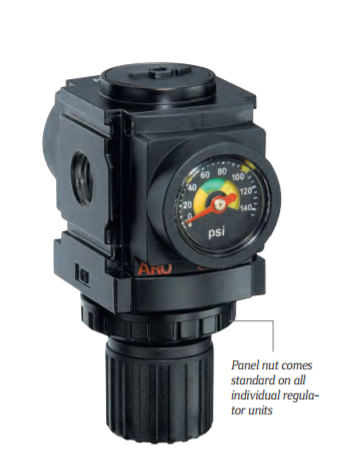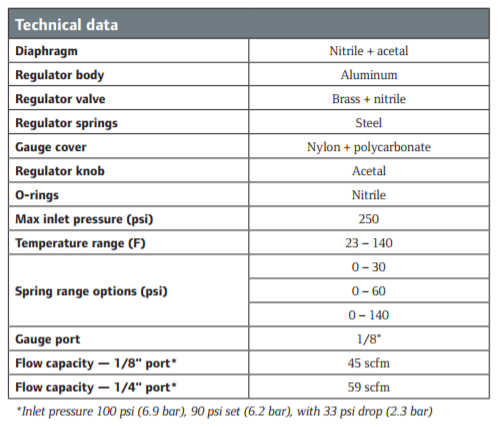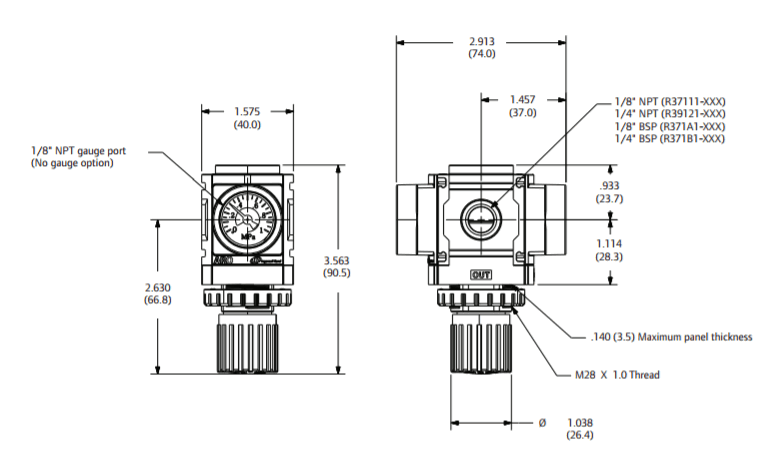 There are no products listed under this category.