Ingersoll Rand ARO Expert Series Pump
1" EXP Non-Metallic AODD
Model # PD10P-APS-PCC
ARO EXP 1" non-metallic diaphragm pumps are a versatile solution for various applications. The EXP 1" models achive flow rates of up to 53 GPM (200.6 LPM) and offer a wide array of material and porting configurations. Air operated double diaphragm pumps (AODD) often used for transfer, filling, re-circulation and supply in chemical, Industrial, Food Processing and Water/Wastewater treatment markets.
53.0 GPM | 200.6 LPM

Ratio 1:1

Air Inlet (Female): 1/4-18 N.P.T.

Suspended solids max. dia. in. (mm): 1/8" (3.2)

Fluid Cap/Manifold: Polypropylene (1 port)

Center Section:

Polypropylene

Seat: Polypropylene

Ball: Hytrel

Diaphragm Material: Hytrel

Air Section Service Kit: 637397

Fluid Section Kit: 637396-CC

Fluid Connection: 1" A.N.S.I. /DIN Flange

Weight: 30 lbs

Made in USA

Flow Charts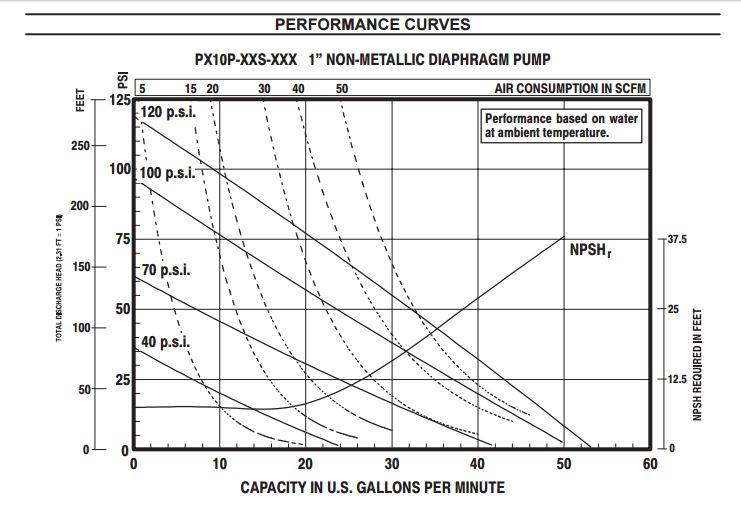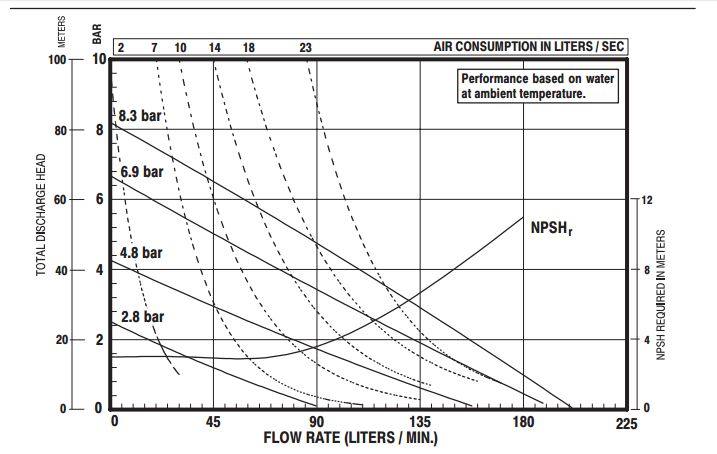 For help selecting the correct ARO Diaphragm Pump for your application or for more configuration options, please contact us at 619-795-7955 or 800-608-5210
One year warranty against defects in materials and workmanship.